Tuesday, 2018-11-20, 4:54 PM
Welcome Guest
SITE LOGO
Publisher
---
Descarca acum "Art of War - The Betrayal"
Art of War - The Betrayal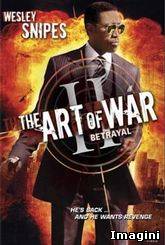 Agentul Neil Shaw care este iesit la pensie, in viata de zi cu zi fiind consultant de film revine la vechea profesie pentru a razbuna moartea mentorului sau - "Mama", moarte despre care afla de la fiica acestuia ca nu este ceea ce pare. Cu ajutorul fostilor colegi si al prietenilor si a fiicei mentorului incearca sa afle ce este de fapt in spatele acestei povesti, incercand sa faca dreptate. In timp isi da seama ca sunt interese ale unor persoane influente din lumea politica care dispun de organizatia Homeland Security...
An:2008

Gen:Thriller | Actiune

Category: My articles | Added by: darius (2008-09-29)
Views: 166